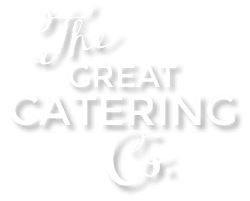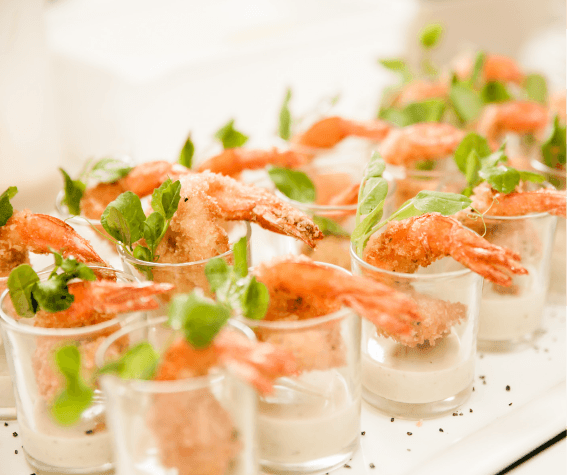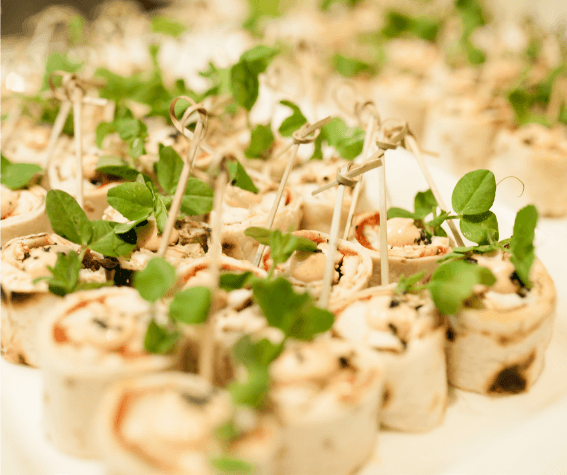 The offering
The Great Catering Co. specialises in intimate events catering for both the private and corporate market. The primary passion of TGC.Co is to deliver mini cuisine that emanates a 'Taste–Menu' and 'One-bite no drip' philosophy. Tastefully served in unusual containers means each bite becomes an ever-evolving array of conversation-stopping mouthfuls.
TGC.Co's expertise extends to offer private in-home dining, which gives you the luxury of having the chef on-site delivering a menu of your choice to your guests, without the pain of spending all day in the kitchen.
Cooking Demonstrations
Can there be an easier or more relaxed way in which to counter the fear of the unknown?
Set in the chef's stylish on-site culinary kitchen, cooking demonstrations are geared towards empowering men in the kitchen. Chef Marc's bold style and wealth of entertaining anecdotes and time saving tips make for a relaxed informal evening that is both informative and hugely empowering.
Demonstrations are designed in a progressive sequence of sessions starting with the basics of food preparation to the all important finale of plating.
Each demonstration outlines one or more of the fundamentals of professional cookery:

a. Food preparation
b. Basic hot and cold sauces
c. Working with meat, poultry and fish
d. Cooking techniques (baking grilling, sautéing)
e. Finishing and garnishing
Demonstrations run Monday to Friday and are limited to 5 persons @ R250 per demonstration.
Follow The Great Catering Co. on Facebook to view what is on offer, alternatively email a request.